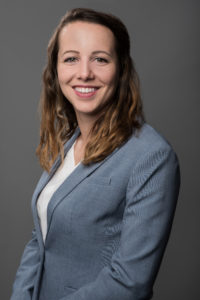 Vanessa's practice focuses primarily on offering family law services to her clients, including:
Divorce;

Decision-making responsibility and parenting time (formerly custody and access);

Child Support;
Spousal Support;
Property Division and Equalization;
Drafting Agreements;
Alternative Dispute Resolution; and,
Child Protection.
In addition to Vanessa's family law practice, she also assists clients with their Landlord and Tenant disputes.
Vanessa studied business at Wilfrid Laurier University prior to attending law school at the University of Windsor Faculty of Law. Throughout her academic career, Vanessa was consistently on the Dean's List. During law school, Vanessa was President of the Windsor Law Athletics Association, co-chaired the Career Development Advisory Committee and was heavily involved in intramurals, where she was awarded the Intramural Sports Female Participant of the Year award two years in a row. After graduating law school in 2017, Vanessa articled at a reputable full-service firm in London, Ontario.
After Vanessa's Call to the Bar in Ontario in 2018, Vanessa was pleased to join the Matlow, Miller, Cummins, Thrasher team. Being born and raised in the region, Vanessa has deep ties to the community and is eager to continue to grow her practice in her hometown.
Practice Areas
Community Involvement
Vanessa is a member of the Shades Mill Law Association in Cambridge and the Waterloo Region Law Association.
In Vanessa's personal time, she likes to meet members of the community through various sporting endeavours, including ultimate frisbee and squash.
If you are interested in booking a consultation with Vanessa, you are encouraged to call the office and speak with her assistant, Liz, at extension 230.
Phone: 519.621.2430 x 215
Email: [email protected]
Fax: 519.621.0072