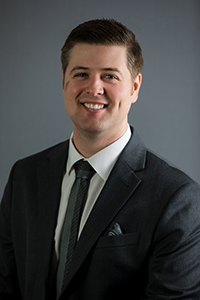 Jason was born and raised in Brantford, Ontario. He graduated with high distinction from Wilfrid Laurier University, earning an Honours B.A. in Criminology, with an option in Law and a minor in Human Rights.
After completing his undergraduate degree, Jason attended the University of Ottawa to obtain his law degree from 2018 to 2021. During his law degree, Jason and his colleague were awarded the "Best Moot Team" after their victory in the 2018 Nelligan O'Brien Payne Moot Court Competition. Since then, Jason has judged several Moot Competitions and a Mock Trial to assist students in learning effective advocacy skills.
After being called to the Bar of Ontario in 2022, Jason returned to his roots in southern Ontario and has been representing clients facing family law, child protection, and criminal law issues ever since.
Apart from representing parents and kin in child protection proceedings, Jason has also gained valuable experience working with the legal department of the Children's Aid Society of Ottawa as a law student in 2019. Jason uses this experience and inside knowledge to better assist families where the Children's Aid Society has become involved.
Jason has a particular interest in ensuring his client's rights are maintained, especially when dealing with the police and CAS. Jason's keen interest in Charter rights helps ensure his clients are treated fairly when dealing with all aspects of the justice system while he works diligently on a solution to their criminal charges and CAS involvement.
Practice Areas:
Family Law
Child Protection
Criminal Law