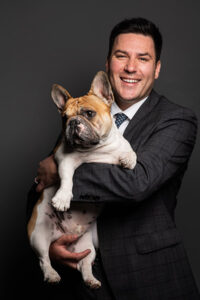 Max has developed a practice that focuses primarily in the areas of Corporate and Business Law, Commercial and Residential Real Estate, as well as Wills and Estate Planning.
In his corporate practice, Max assists clients with the incorporation process and acts for purchasers and vendors in the purchase and sale of corporate assets and shares. He advises his clients on corporate governance matters and drafts a wide range of agreements that assist clients in achieving their goals including partnership and shareholder agreements.
Max acts for buyers and sellers in the purchase and sale of residential and commercial real estate and also assists clients with refinance and mortgage transactions. He regularly acts for private lender clients regarding secured financing transactions. His extensive experience on both sides of financing enables Max to anticipate pitfalls and better advise either lending or borrowing clients in these complex matters.
Max's wills and estates practice involves drafting and advising on simple and complex Last Wills and Testaments (including Primary and Secondary Business Wills), Powers of Attorney for Property and Personal Care (including limited or specific powers), assisting clients with Applications for a Certificate of Appointment with or without a Will (formerly known as probate) and estate administration matters.
Max provides legal services through Maxwell S. Shiffman Professional Corporation.